(Read while listening to: Heads will roll by Yeah Yeah Yeahs)
Fotografía de un atardecer, tomado desde una mente habituada por la cotidianeidad, a un gran número de decibeles conceptuales: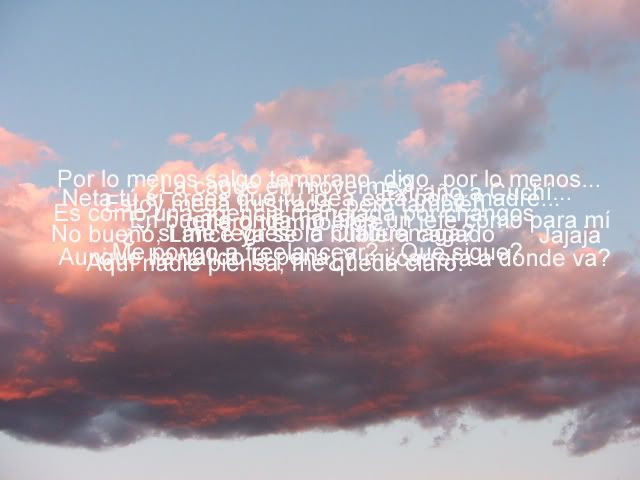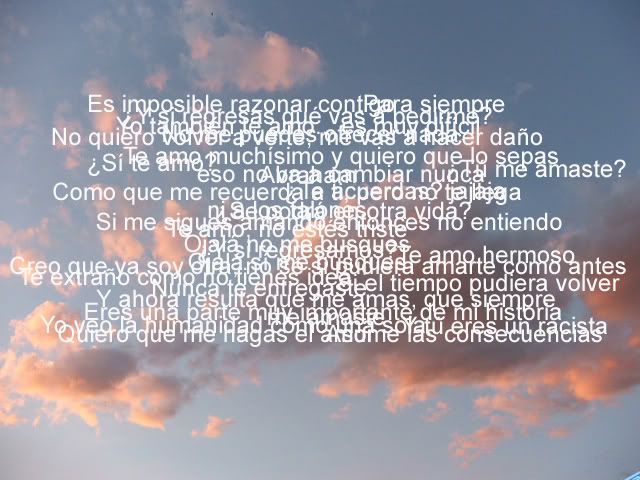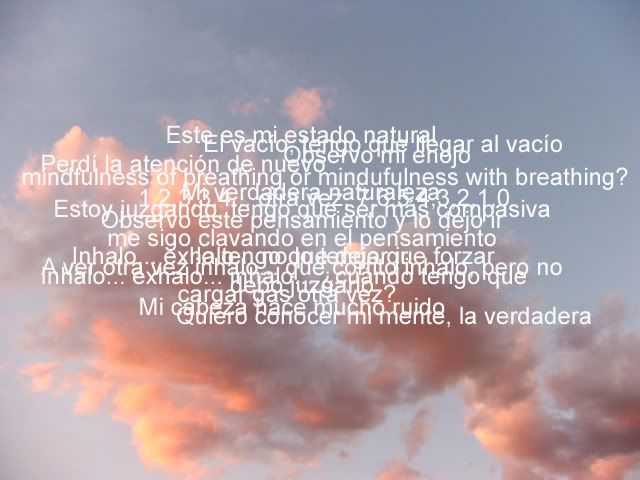 Pérdida irremediable: Un atardecer.
Translation:
Interrupted skies.
Picture of a sunset, taken from a mind used to the high number of conceptual decibels found in every day life:
The irrecoverable loss: One sunset.